Autumn-Winter Shapewear Ultimate Guide
Perhaps you think that during the colder weather seasons it is impossible to use a model with an outfit to continue to leave your body visually sculpted. In fact, the year's milder climates require us to wear clothes with lots of compositions to keep us warmer and become bulky.
Autumn is the season that begins after summer and precedes winter. Because of this, it is also considered a transition station. Some of the main features of this season are the 'gradual reduction of daily temperatures, the season is also marked by the higher incidence of winds and the decrease in air humidity and as well as the decrease in daily light time.
Given everything that's been talked about so far, you might be wondering 'how are you going to wear Shapewear to make me feel sexy and stylish while I'm wearing an outfit for me to keep warmer?'. Understand that all this concern can already be considered as something of the past. Years after years technologies have been modernizing and the most modern models of waist trainers have a thermal layer, because of the layers of hypoallergenic latex, and do not worry that they have a thinner design and visually seem to be smooth most importantly will keep you warm while helping you maintain a more modeled body.
Thinking of you dear customer, we have selected some wholesale waist trainers that can help you in times when the weather is colder along with some trends directly from the fashion runways that you can wear this fall. Feel free to check out our entire body shaper wholesale catalog, and keep warm will remain stylish and your body more sculpted.
The knitted dress will always trend in autumn the fabric keeps warm and a sexy and cozy look. Being versatile you will have no problem combining it with almost all styles of heels. Because it is knitted, using it with Latex Triple Control Bodysuit Shapewear will disguise those localized fats.
Whether due to the return of face-to-face work, or the desire to dare more in the day-to-day compositions, tailoring is another great promise this season. To get away from the obvious, bet on wider pieces with stronger shades, escaping from the most classic colors to the style. How about choosing to use along with Panty Lace Hem Control Lifting will allow you to instantly model specific areas.
Marking the return of more festive elements after the comfortwear boom, the mini length came to show that more short pieces can be used in any season.
When thinking about how to wear mini skirt or dresses on days of colder temperatures, it is worth betting on pantyhose to ensure the protection of legs and coats wider or longer, generating an interesting contrast to the composition. Bet on butt lifter high waist shapewear shorts will ensure you a more patterned waist and lift your butt.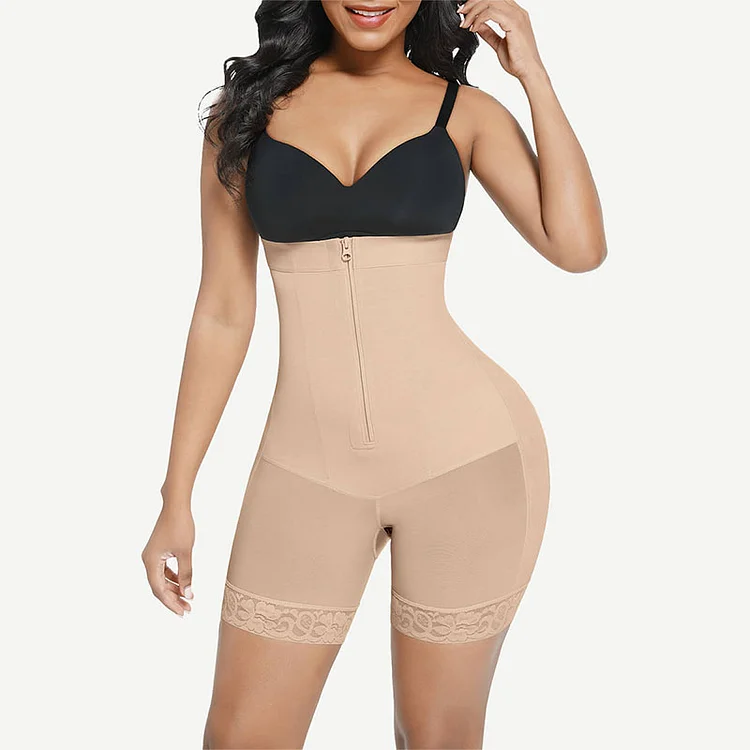 ---
---