How to Style Jumpsuits for Women
Jumpsuits are incredibly easy to wear and style, and can fabulously help amp up your daily wear. Jumpsuits can flatter your body with the right accessories and clothing items but it can also make you look shorter. To prevent a fashion disaster, here are some practical tips on how to style jumpsuits:
Wear a Solid Color Jumpsuit
Having a lot of colors and designs in your jumpsuit can make you look short and plumper hence wearing a solid color jumpsuit will help give you a cohesive look. You can also choose dark colors like black for a slimming effect. If you don`t like dark colors, a nude, or skin toned jumpsuits looks astonishing and also give you quite a bit of slimming effect.
From a basic solid color jumpsuit, you can go from there when it comes to layering and accessorizing your outfit.
Choose the Appropriate Length
In choosing a jumpsuit, make sure that you choose one with the appropriate length to avoid looking shorter or having a figure that`s not proportioned.
If you have a cropped length jumpsuit, opt for a jumpsuit which stops at the ankle. For a full-length jumpsuit, opt for jumpsuits with wide-leg pants.
Accessorize with a Thin Belt
A lot of jumpsuits are not form fitting especially if you have one with wide-leg pants. You can easily wear jumpsuits to flatter your body by cinching your waist through a thin belt. A good tip in choosing a belt is to choose one which matches the color of your jumpsuit. There are also jumpsuits with drawstrings you can pull and tie to cinch the waist area.
Source: https://www.nordstrom.com/
Layering Adds a Unique Touch to your Look
To easily dress up a jumpsuit, you can add a well-structured blazer. If you want to look taller, opt for a coat which is quite shorter than the length of your jumpsuit.
Another cool way to layer your jumpsuit is by wearing a plain shirt underneath your jumpsuit. This is also an excellent way to show your personality. If you like a more feminine style, instead of a basic and solid colored shirt, you can opt for a ruffled blouse or a shirt with sheer sleeves.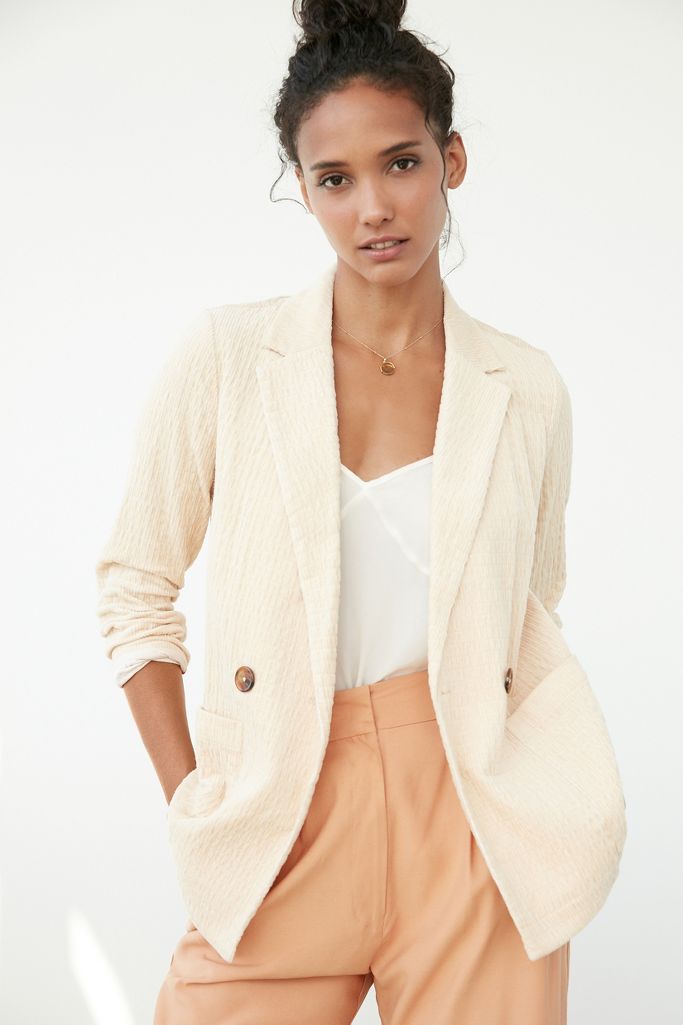 Wear Heels to Give the Illusion of Elongated Legs
Wearing jumpsuits can help you give the illusion that you have longer legs since jumpsuits have a cohesive design from top to bottom elongating your look. To further take advantage of this amazing quality of a jumpsuit, you can wear a pair of heels, wedges, or booties which closely match the color or design of your jumpsuit. This way, you can create a consistent look from top to bottom.
Jumpsuits are definitely great investments. You can have a few pieces in your wardrobe so when you`re in doubt what to wear, a plain colored jumpsuit can save you from a fashion mishap. Simply wear the jumpsuit, accessorize with a thin belt or complementary jewelry, and wear with a pair of kitten heels or boots.
---
---