How to Wear Cool and Chic in Summer 2020?
The summer season has almost arrived, and the temperatures are soaring. It's the right time to plan ahead for your summer. Picking up the perfect wardrobe for the summer season can be quite confusing as you have to take care of the comfort factor too. Here are some of the cool and chic summer outfit ideas for 2020 that may work splendidly for you.
Stylish Floral Pattern Dresses
The most basic addition to your wardrobe for this summer should be a stylish dress with floral patterns. Top up the dress with some neutral accessories that would not compromise with the aesthetic appeal of your attire. Some interesting recommendations would be white sunglasses, a straw bag, and black strappy sandals. This outfit would keep you feeling cool and stylish throughout the day and even transitions perfectly into the night.
White Tops
A classic white top is a staple in the wardrobe of many ladies worldwide that helps in getting through the summer with ease. Pick up a button-down top and pair it up with a pair of casual pants or even crop jeans. The breathable fabric of cotton tops is the perfect ingredient to stay cool in the summer heat.
Statement Skirts
Statement pieces could also be great if you are looking for something unique. A red and white striped skirt can be the right piece you have been looking for this summer. You can just use a simple white t-shirt or try different tops according to your style buds. You can always experiment with your looks with statement skirts. Try a cute heeled sandal or just a pair of cool sneakers to style it up!
White Denims
White denims are more than just a fashion statement for the summers. They are utterly comfortable, come in a wide range of design alternatives, and the perfect base for any summer outfit. You can pair up white denims with cute flat tops and some neutral accessories. A straw bag could be the right pick to achieve that perfect 'casual summer diva' look effortlessly.
Shirtdresses
The shirtdress is another cool alternative that you may want to try out this summer. The airy silhouette is the striking highlight of the shirtdress, making it very cool and comfortable to wear. Most important of all, you don't have to compromise on your style quotient with this exceptional summer outfit idea.
There are many accessories that can fit perfectly with the shirtdress. For example, a cute bag could be a good start. You can also try adding wedges or an oversized hat to get your summer look just right! Such an ensemble could work perfectly for any situation, whether it is an office meeting or a casual picnic.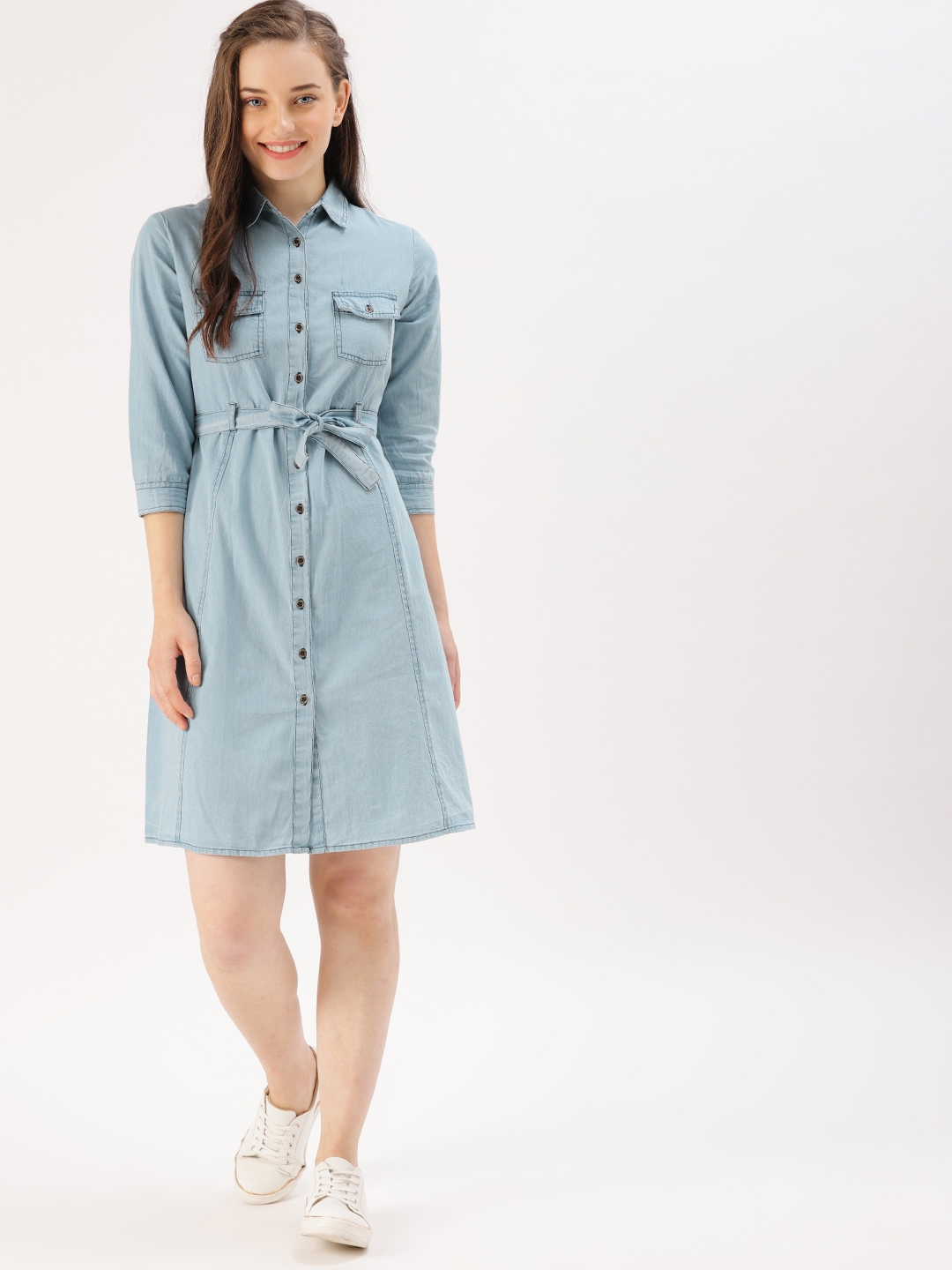 So, it's high time to get dressed up for the summer. Try exploring some other cool and chic summer outfit ideas. Remember to choose an outfit that makes you feel comfortable, and you will obviously look good!
---
---