Office-Friendly Ways to Wear Your Slip Dress
Slip dresses are versatile clothing that is easy to wear in many ways. They have lightweight fabrics like silk, satin, or rayon, and people design them to be loose-fitting and comfortable. While slip dresses are the garment for wearing at home, they can also be dressed up or down for office-friendly outfits. Here are some tips for wearing a slip dress to work:
Layer with a blazer
Layering your slip dress with a blazer is an easy way to make it more office-appropriate. A blazer adds structure to your outfit, making your slip dress look more professional. Choose a blazer in a neutral color like black, gray, or navy for a classic look, or opt for a brighter color or pattern for a more playful outfit. Pair your slip dress and blazer with simple accessories like stud earrings and a pendant necklace.
Wear a collared shirt underneath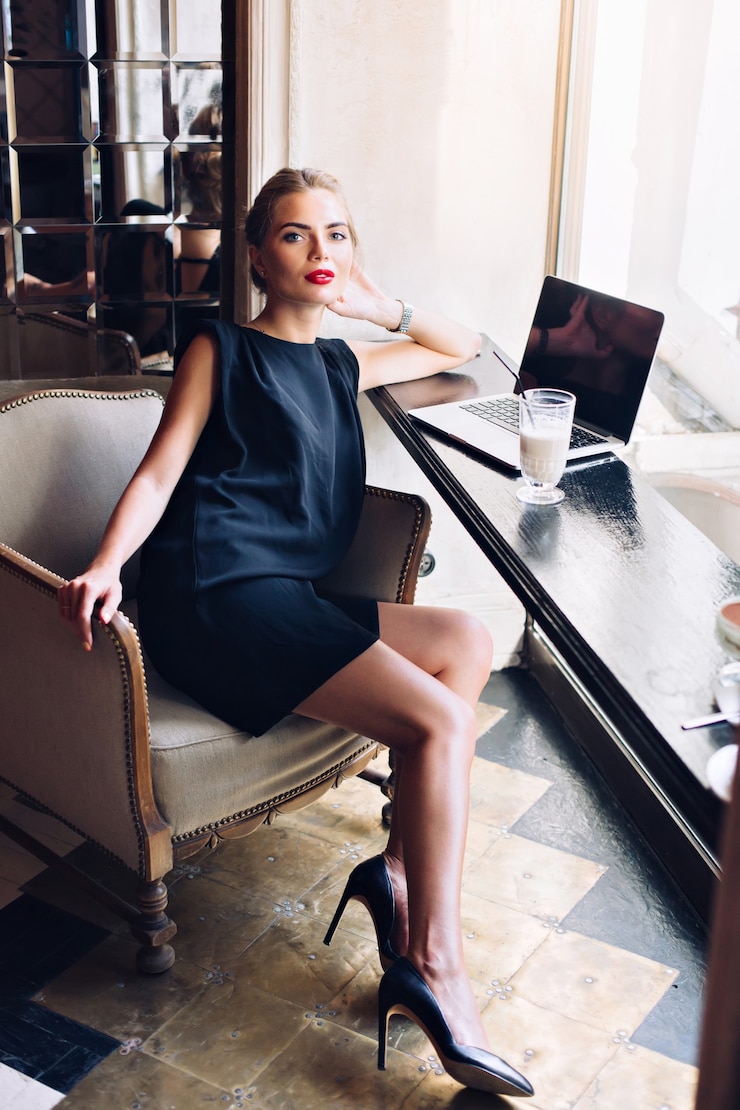 Another way to make your slip dress more office-friendly is to wear a collared shirt underneath it. This is a great option if you want to cover up a bit more while keeping the slip dress's breezy feel. Choose a shirt with a collar that complements your slip dress's neckline, and ensure the shirt is easy to tuck in neatly. You can also add a belt at your waist to cinch the dress and create a more defined silhouette.
Add a cardigan or sweater
If your office tends to be cooler, consider adding a cardigan or sweater over your slip-dress. This is a great way to add warmth and texture to your outfit while keeping it professional. Choose a sweater in a color that complements your slip dress, or opt for a neutral like black, gray, or cream. You can also experiment with different styles of cardigans and sweaters, such as cropped cardigans, chunky knits, or oversized sweaters.
Wear with tailored pants
For a more structured look, pair your slip dress with tailored pants. This is a great option if you want to cover up your legs or work in a more conservative office environment. Choose pants in a neutral color like black, gray, or navy, and make sure they fit well and suit your body needs. You can also add a belt at your waist to create a more defined silhouette.
Accessorize appropriately
When wearing a slip dress to the office, choosing accessories that complement your outfit without overwhelming it is important. Opt for simple, understated jewelry like stud earrings, a pendant necklace, or a delicate bracelet. Avoid chunky statement jewelry or anything that makes noise when you move. For shoes, choose a comfortable and professional pair, such as loafers, pumps, or ankle boots.
Consider the length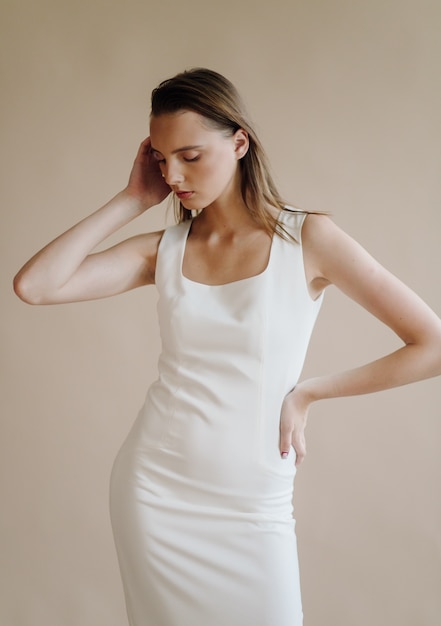 When choosing a slip dress to wear to work, consider the length of the dress. While shorter dresses may be appropriate for some office environments, they may not be suitable for more conservative workplaces. Aim for a dress at or below the knee for a more professional look. If your slip dress is too short, consider layering it over tailored pants or wearing it with tights.
Experiment with prints and patterns
While slip dresses are solid-colored garments, they are available in various prints and patterns. Experimenting with different prints and patterns can add interest and personality to your outfit. Choose prints appropriate for the office, such as subtle floral, stripes, or polka dots. Pair your printed slip dress with neutral accessories to keep the focus on the dress.
Conclusion
Overall, slip dresses can be a versatile and comfortable choice for the office. By layering with blazers, collared shirts, cardigans, or tailored pants and accessorizing appropriately, slip dresses are easy to transform into professional and stylish outfits suitable for the workplace.
---