The Most Popular Lace-Up Boots for Autumn and Winter
As the leaves begin to fall and the temperature drops, it's time to update your wardrobe for autumn and winter. One fashion item that always stays in style and is perfect for these seasons is lace-up boots. Not only do they keep your feet warm and cozy, but they also add a touch of style to your outfits. Let's explore the most fashionable lace-up boots for autumn and winter!
Classic Combat Boots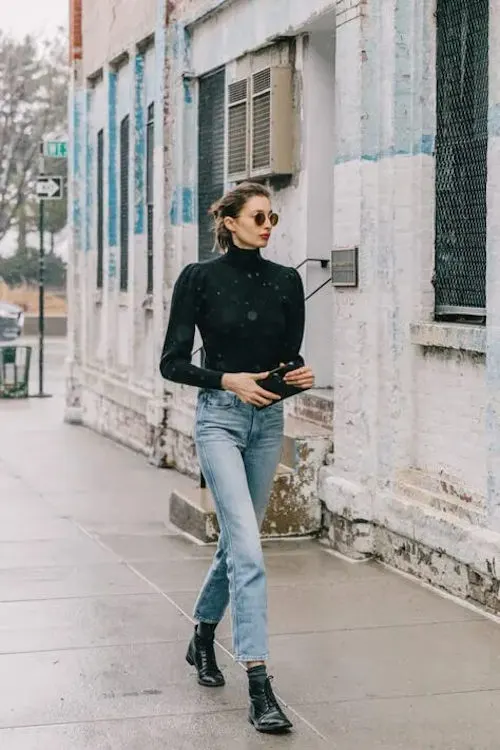 Combat boots are a timeless favorite when it comes to lace-up footwear. They have a rugged and sturdy look that pairs well with a variety of outfits. Whether you're wearing skinny jeans, leggings, or even a dress, classic combat boots can add an edgy vibe to your style. Look for them in neutral colors like black or brown for versatility, or opt for bold choices like red or metallic for a trendy twist.
Hiker-Style Lace-Up Boots
Hiker-style lace-up boots are all the rage this season. These boots combine fashion with function, making them perfect for long walks in the crisp autumn air. With their chunky soles and durable materials, hiker-style boots offer both comfort and style. They look great with jeans, cargo pants, and even skirts or dresses, adding a touch of rugged charm to your outfits.
Victorian-Inspired Lace-Up Boots
Further, for a more elegant and vintage-inspired look, consider lace-up boots with a Victorian twist. Hence, these boots often feature intricate lace detailing, brogue patterns, and slightly heeled soles. They are also perfect for dressing up your autumn and winter ensembles. So, you can pair them with a flowy dress or a maxi skirt to channel a romantic, old-world charm.
Chunky Platform Boots
If you want to make a bold fashion statement, chunky platform lace-up boots are the way to go. These boots not only provide extra height but also add a trendy and youthful edge to your outfits. Whether you choose them in solid black or opt for eye-catching colors, chunky platform boots are versatile enough to be paired with skinny jeans, miniskirts, or oversized sweaters.
Over-the-Knee Lace-Up Boots
For those who want to keep their legs warm and stylish, over-the-knee lace-up boots are a fantastic choice. These boots extend well above the knee, creating a sleek and elongated look. They are excellent for pairing with short dresses, skirts, or even over skinny jeans for a dramatic and fashion-forward appearance.
These boots make you feel like a superhero with super-long legs! They come in various colors and designs, so you can pick the one that matches your style. So, if you want to turn heads and stay cozy, over-the-knee lace-up boots are the way to go this autumn and winter!
Faux Fur-Lined Lace-Up Boots
Faux fur-lined lace-up boots are like having teddy bears for your feet! These boots are super warm and comfy. They have fluffy fur inside to keep your toes toasty. You can find them in all sorts of cool colors, like cozy brown or snowy white.
When you wear these boots, it feels like you're walking on clouds. They're perfect for stomping through the snow or just looking stylish. So, if you want warm and fashionable feet this autumn and winter, faux fur-lined lace-up boots are the way to go!
Conclusion
So, whether you're playing in the snow or going for a walk in the park, these boots will keep you cozy and stylish all season long. Remember to pick your favorite color and enjoy the warmth and fashion of faux fur-lined lace-up boots!
---