The Top Fashion Scene We Love Necklaces and Earrings
Fashion is always evolving, and trends come and go. While some things hold onto their timeless elegance regardless of the season. Whether it's centuries ago or today, necklaces and earrings always prove to be timeless pieces of jewelry. That everyone wants to add to their wardrobe. Recent years have seen a stunning resurgence of classic designs and versatile styles. Which is dominating the fashion scene that was impossible for us not to explore in more detail! So, in this blog post, we want to take our readers on a journey about current trends. There are shaping these popular accessories and discover how you can add true glamour to your second skin! From subtle sophistication and understated elegance to official statement necklaces that turn heads. No matter what you're looking for, we've got just the thing for you! 
The Top Necklace and Earring Trends Of The Moment
It might come as no surprise that the trends dominating the fashion world right now. Here are some of the top trends to look out for when shopping for necklaces and earrings: 
The Rise of Minimalism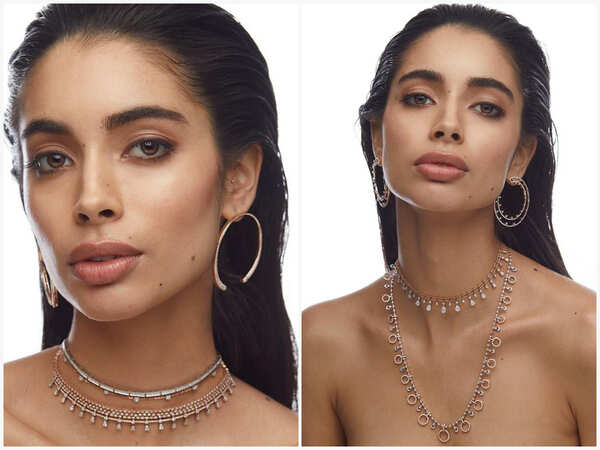 Minimalism has taken the world by storm! In an era defined by sleek elegance, fashion enthusiasts everywhere are falling in love with simple designs. Minimalist necklaces and earrings provide an air of effortless style and have become the go-to choice. From delicate gold chains paired with subtle pendants to silver accents that elevate any look from casual to formal, these pieces are unmistakably on-trend. Better yet, the versatility of minimalistic jewelry makes it an excellent investment for anyone striving for an iconic wardrobe. Invest in a timeless design that is unmistakably stylish: make the luxurious statement of minimalism your own!
Layering: A Trend That Endures
Layering necklaces has been delighting fashion lovers as a major trend in recent years! You can express your creativity and personal style by mixing different chain lengths and pairing multiple pendants. It's a playful yet sophisticated way to instantly elevate your look.
Similarly, ear stacking has been gaining massive popularity when it comes to earrings. Get creative with expressions and show some fun with gorgeous elegant studs. Trendy huggie hoops, or cute ear cuffs – all layered on several piercings for that special chic contemporary vibe. Let yourself be at the front line of fashion ad enjoy the wonderful world of layering!
Vintage Renaissance
Enthused fashion lovers have something to celebrate! Vintage fashion has made a powerful comeback, taking the fashion world by storm. Adorned with art deco designs or delicate Victorian details, vintage-inspired necklaces, and earrings are popular again. Radiating their eternal charm into everyday athleisure or red-carpet ensembles. Showcasing an old-world glamour but with a modern twist. Retro geometric shapes enhance runway looks as elegant pieces revive the otherwise forgotten decades. It's time to fall in love with your time machine because vintage jewelry is in –again… Forever!
Sustainable and Ethical Choices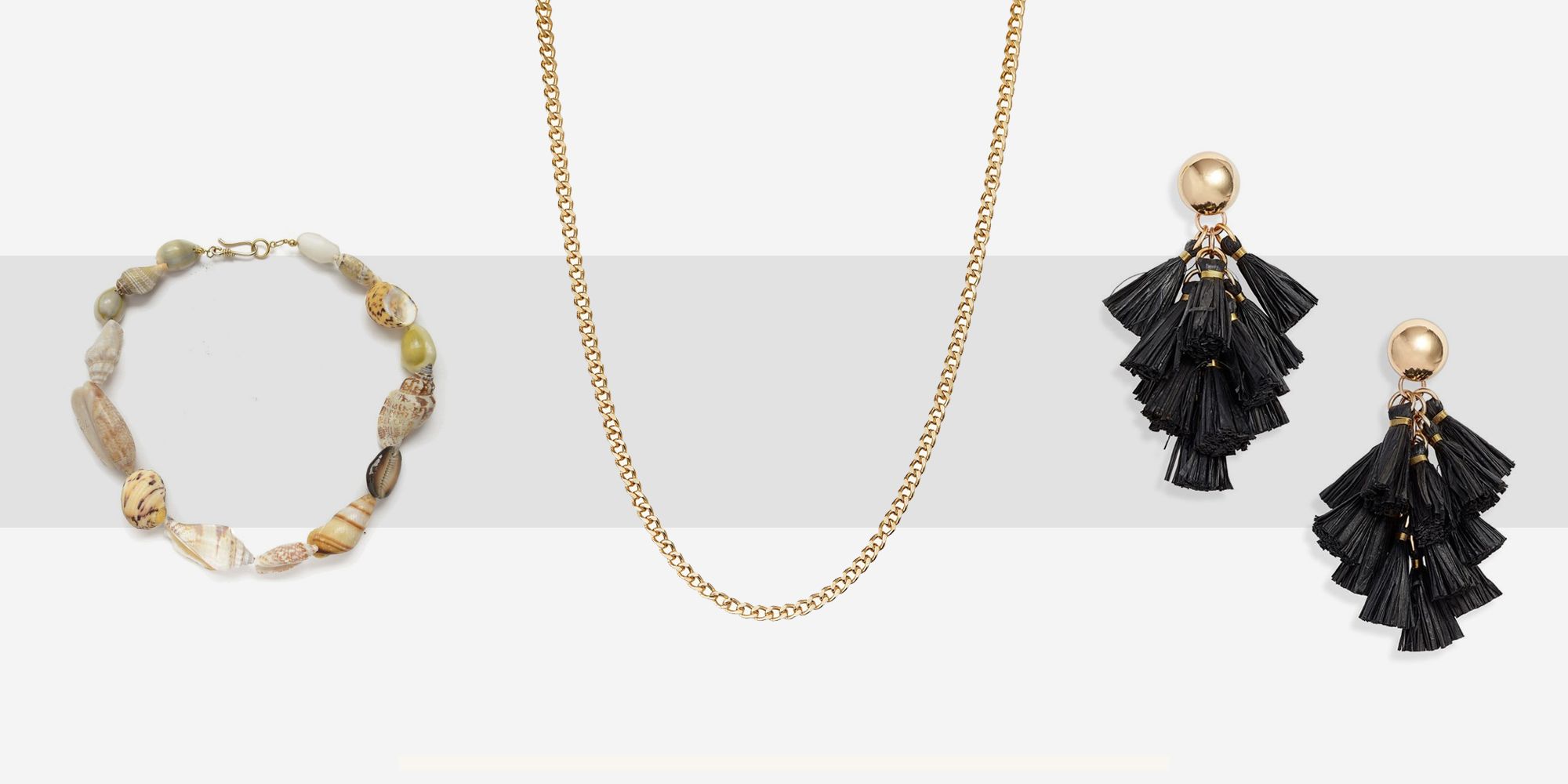 Get ready to make a conscious fashion statement! Society is now more environmentally aware than ever before, and this has taken the form of an emerging trend of sustainable and ethical fashion choices. Consumers are taking notice, and they're seeking jewelry accessories created with eco-friendly materials and transparent manufacturing practices. Jewelry designers have been quick to respond, fashioning earrings and necklaces from recycled metals, lab-grown gemstones, and responsibly sourced materials. It's time to add a sparkle of relevance to your wardrobe – look out for conscious fashion on the rise!
Nature-Inspired Designs
Nature is a trove of exquisite beauty, and its organic aesthetics have conquered the world of fashion! Nature-inspired necklaces and earrings dominate jewelry collections, adding a dash of vivacity to everyday pieces. Floral motifs, animal shapes, and chiaroscuro seem to enliven any look with their effortless charm! Not to mention that these delightful trinkets from the ocean and land bring an unbeatable air of soothing grace to one's wardrobe. Nature-inspired bow on your outfits for an extra oomph with inimitable class—because this kind of refinement isn't possible elsewhere!
After exploring the biggest trend dominating the jewelry industry, it's clear that fashion enthusiasts have various options to choose from. No matter what your style is, you can find a necklace or pair of earrings that will make every outfit shine! Add an extra sparkle to your wardrobe, and remember: when in doubt, keep it simple. Because this is what timeless style is all about. With the right accessories, you'll be ready to rock any look!
---