Comfortable and Fashionable: 10 Best Chic Style New Year Outfits
Never stop celebrating the new year because it`s a great time to feel refreshed from all the problems of the past year. Whether you`re wanting to fulfill a dream or wanting to finish your degree, dress up and look to the nines by giving your best effort every day. Comfort and fashion are two things that may seem contradictory but possible with the best chic outfits that you can wear:
Relaxed by Righteously Pretty
Look stunning in a laidback outfit with a crop top, a pair of wide leg pants, and maxi knitted cardigan that will give you a refreshing aura.
It`s a cool outfit that you can wear while working and studying from hope because of its relaxed but well-done style.
RECYCLED CREAM MAXI KNITTED CARDIGAN
Ostentatious
Bring the greens and abstract with a crew neck jumper that has a mix match of colors for a statement look. Add a trench coat or any leather jacket for a sleeker look.
GREEN ABSTRACT PRINTED CREW NECK JUMPER
Trendy Instagram Fashionista
Show-off your hip and fun style with a turtleneck sweater dress, and a pair of knee-high boots for balance. A teddy bear borg coat will finish off the look for that elegant style. Now, you can take pics like an actual Instagram influencer with your classy outfit that`s perfect for the cold weather.
BLACK PREMIUM TEDDY BEAR BORG COAT
Simply Stylish
Show off your casual but chic side with an oversized sweater dress, and make a statement with your animal-printed knee high boots. Fitting for this season, a cozy aviator jacket completes the look!
BLACK OVERSIZED PU AVIATOR
Pop Out
Be bold and let your bright personality shine through your outfit. They say red is a lucky color that brings prosperity and fortune.
Feel the blessings pouring in with a matching slit skirt and long-sleeved crop top that is timely for beach parties or outdoor celebrations.
Sundry Slit Midi Skirt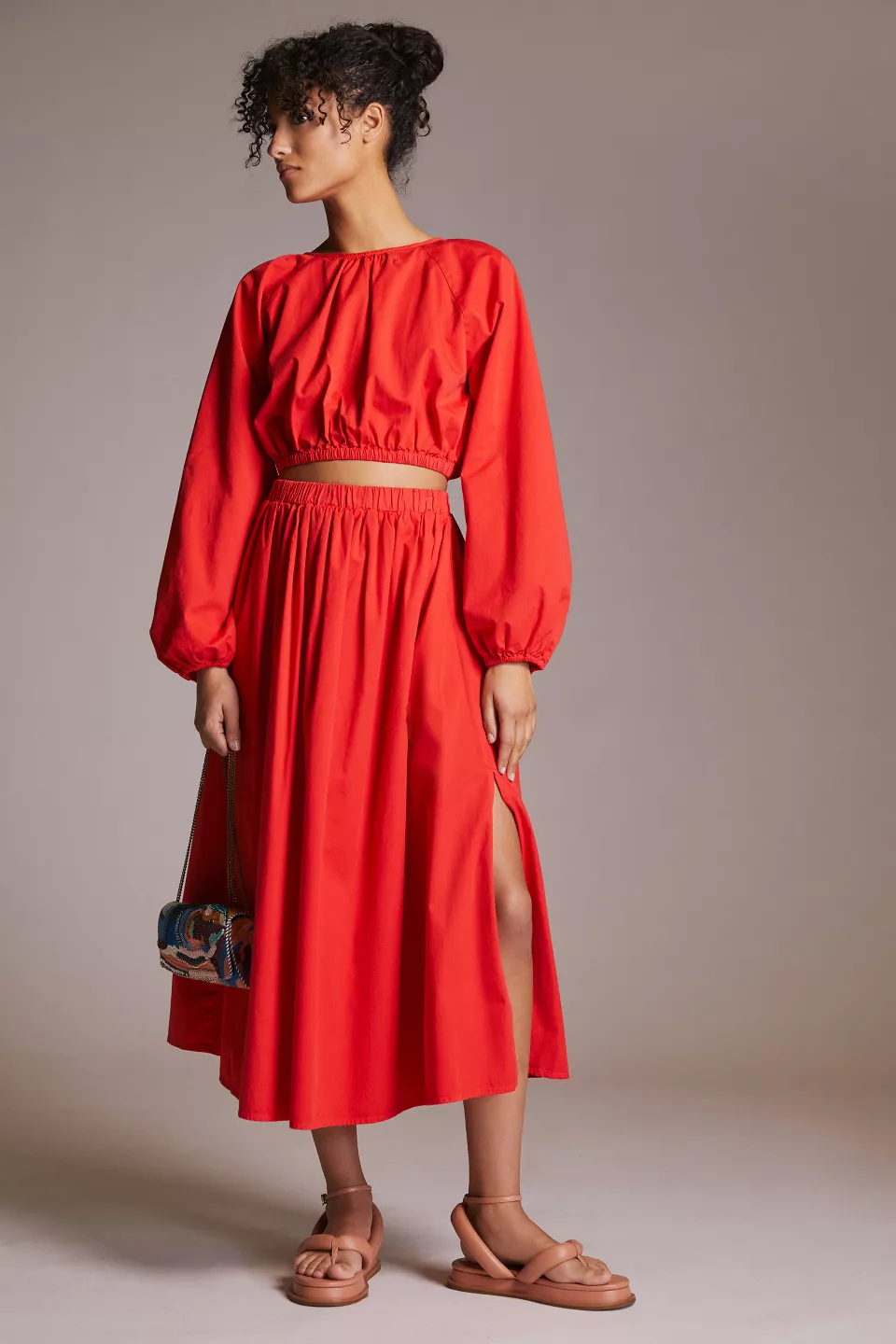 Street Smart
Casually pull off a matching sweatsuit with a zip-up crop top for a street-style outfit that you can match with a pair of edgy boots. Perfect for a friends and family intimate gathering at home, you can be casual but still looking flawless.
Basic Fleece Drawstring Joggers
Plain and Pretty
Glide through the year with a simple midi sweater dress with a midriff cutout. Look luxurious without the extra effort by being plain and pretty with a sleek dress that will give you a sophisticated vibe.
Surplice Cutout Midi Sweater Dress
Dance Til` the Dawn Breaks
Prance around without a doubt by wearing a stone crop button-up cardigan and matching pants that will feel comfortable even if you stay up late playing board games with your family. No matter the day or time, it`s always a great time to celebrate, look good and feel good with chic clothing.
RECYCLED STONE CROP BUTTON UP CARDIGAN
Red is the Color
Out of options on what to wear for a day in the office? Invest in a striking red open-front blazer that you can put on any of your little black dress, and wear a pair of trusty boots or heels.
Plus Size Open-Front Blazer, Created for Macy's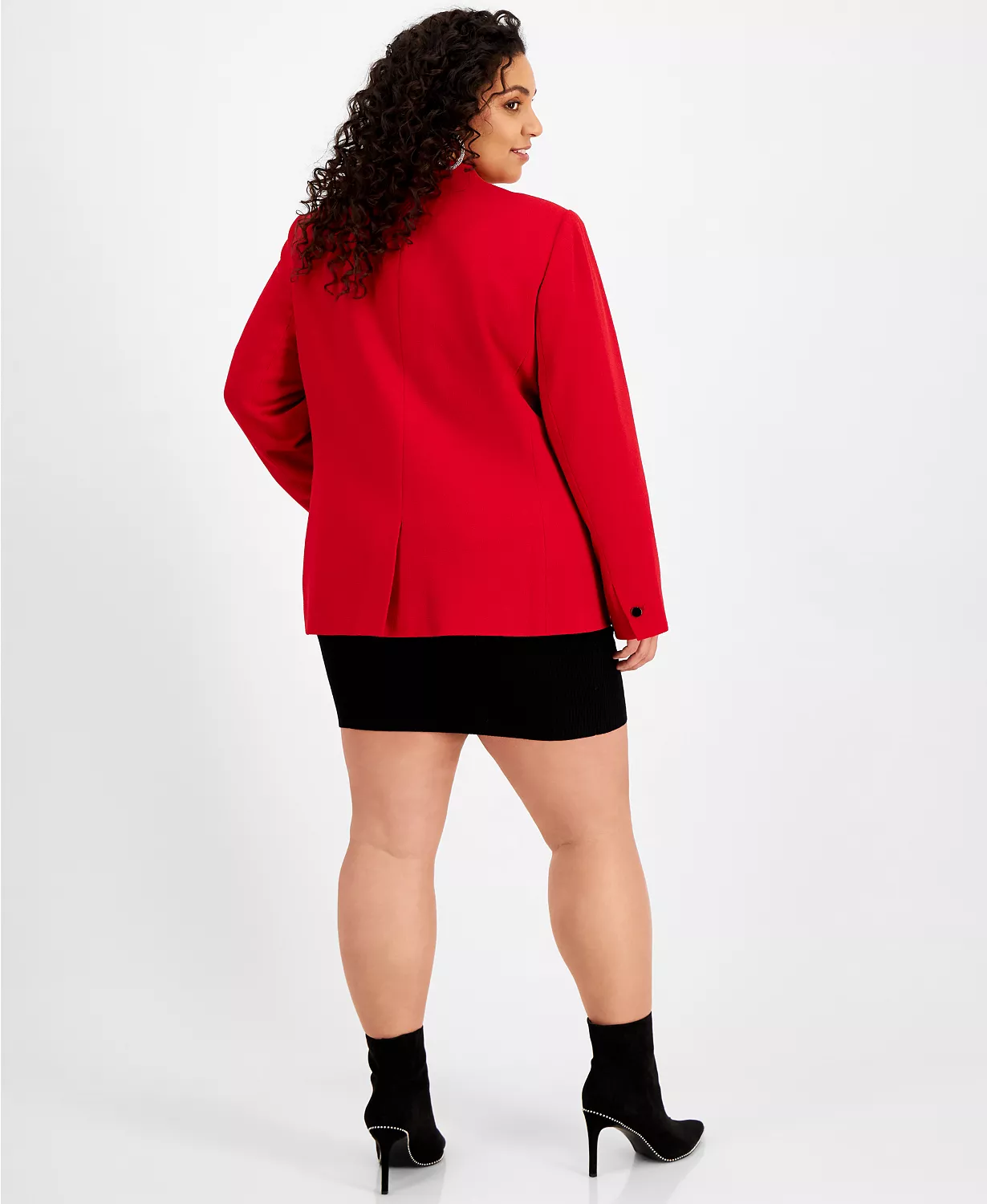 Be on the Edge
Let your 2022 be a year full of taking risks for high rewards. Start off with an outfit that`s out to make an impression. Match your faux leather blazer with your pants for a striking outfit that will boost your confidence.
BLACK DROP COLLAR FAUX LEATHER BLAZER
These chic outfits have different vibes but are all fashionable for you to rock 2022 with your creativity and talent. Accessorize accordingly and have fun going through the ride of the year!
---
---