Fantastic Beasts Costume Designer Says Hogwarts Robes Are Getting a MAJOR Upgrade in the New Movie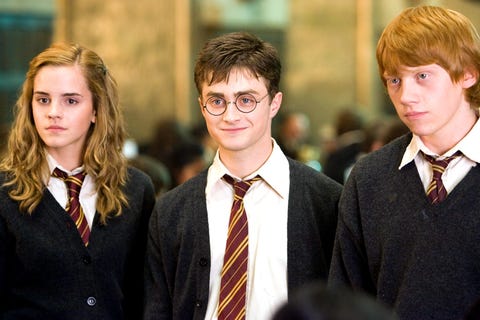 Every year on Halloween, countless Muggles dress in simple black cloaks and pretend for one night that they actually got their Hogwarts letters. Those flowing capes are iconic, but in the next wizarding movie, Harry, Ron, and Hermione's go-to garbs will look totally different.
In the new Fantastic Beasts film The Crimes of Grindelwald, fans will get to see flashes of what life was like at Hogwarts when Newt Scamander was at school – as well as in the 1930s, when Dumbledore was teaching Transfiguration.
Colleen Atwood, the costume designer behind all eight Harry Potter films and both FBAWTFT movies, told Seventeen.com that in the flashbacks, true fans will notice some *fabulous* changes in the school uniform.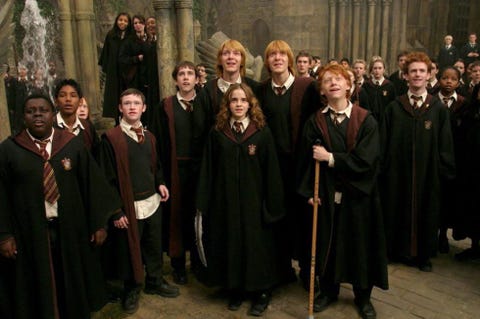 "The robe is based on a medieval robe basically; those robes are a very old design. I sort of took them out of the choir robe thing and did a little bit more trim on them," Atwood explained.
"I did some velvet trim on them and then the hoods are the house colors inside and so we did some fun things like that," Atwood explained.
Hogwarts-goers in the '20s also carried leather satchels stamped with the school crest that need to appear in my closet immediately. In Harry's day, students could carry whatever bag they wanted, but there was zero velvet to be found – a dark time in wizarding fashion.
---
---