The Hottest Activewear Picks You Will Love to Wear
In the past, it was considered a fashion mistake to wear your workout gear outside the gym. Now, things have changed, just embrace the active lifestyle with confidence! Whether it's a cozy activewear set, yoga leggings, a hoodie, or an active bodysuit.  It's perfectly acceptable to rock these outfits beyond your workout. Need to grab a coffee or do some grocery shopping? Just find the right clothes to complete your post-workout look.
At Cosmolle, we've got everything you need to revamp your workout closet. From trendy minimalist designs to eco-friendly fabrics, our activewear sets can be the best options. Discover leggings with pockets and a wide range of colors. Which allows you to mix and match your exercise gear to your heart's content. Get ready for the hottest activewear picks for Fall 2023.
Sports Bra:
This stretchable and stylish sports bra provides the perfect level of support while allowing a full range of movement. The wide shoulder straps ensure extra support, while the super soft and moisture-wicking fabric keeps you cool and dry. With removable bra pads and a flattering criss-cross hem, this bra comes in a variety of colors and sizes, making it a must-have for any fitness enthusiast.
Crop / Tank Top:
Looking for a supportive and stylish option? Our crop top is here for you. With a high neckline for extra coverage and support. Plus eco-friendly moisture-wicking fabric, you'll stay cool and dry during your workout. The buttery soft fabric molds to your body. And this crop top is available in multiple colors and sizes to suit any activewear wardrobe.
Long Sleeve and High Waist Legging Set:
Prepare to turn heads in this matching long sleeve legging set. Whether you're a fitness enthusiast or just want some quality "me" time at home. This activewear set will quickly become your new best friend. Made from eco-friendly buttery soft performance fabric, it's stretchable, breathable, and provides gentle support. Thumbholes keep the sleeves in place, and a ruched seam lifts your butt naturally.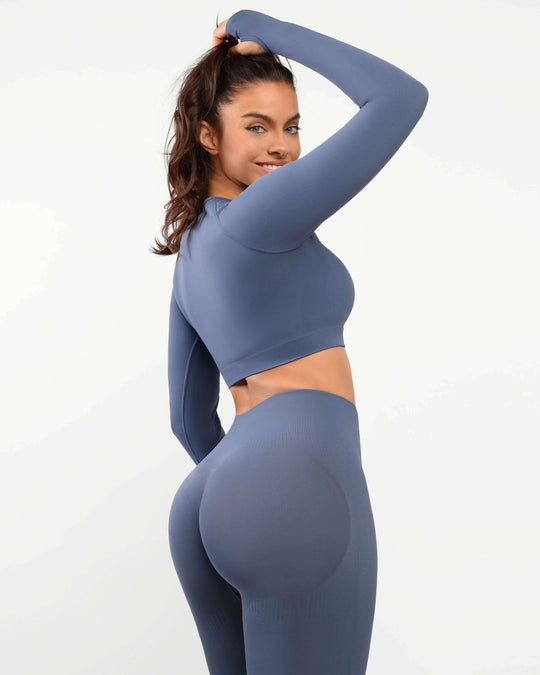 Seamless Tie Dye High Waist Leggings:
Discover the perfect pair of leggings at Cosmolle. Crafted with a blend of nylon and spandex, these leggings provide support where it's needed most and hug and support your midsection with a high waist fit. The buttery soft fabric is stretchable and fits like a glove, allowing for unrestricted movement.
---