French Fashion You Can Follow Right Now
It's time to welcome the fall season with a new and stylish approach. Because the summer's vibrant colors give way to autumn's warm, earthy shades. And what better way to do this than by emulating French fashion's signature effortless elegance look? French style has long been associated with classic beauty, a hint of something special, and an unwavering dedication to innovation. In this post, we'll walk you through the must-have items and fashion staples with a French sensibility. This may take your autumn wardrobe to new heights.
The Trench Coat
The beige trench coat is a classic item that stands the test of time and fashion. It is the ideal ally for the transitional fall days and those unforeseen drizzles. As it fills the space between the lightweight jackets of late summer and the bulkier winter coats. A well-made trench coat keeps you warm while bringing a touch of refinement to your look. Consider choosing a stylish, ankle-grazing trench since the longer length is in this season.
The Oversized Shirt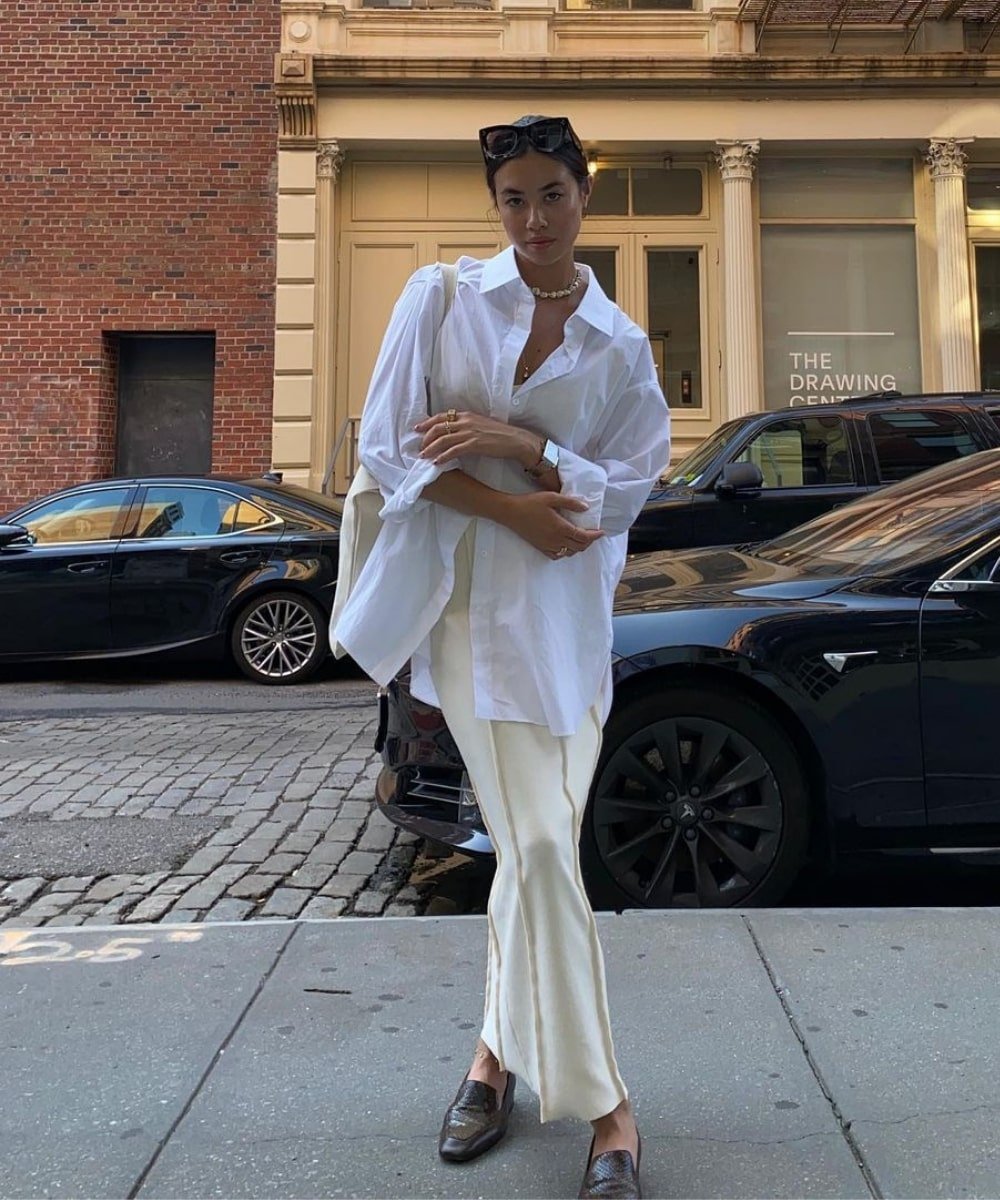 An essential component of the French "le chic décontractée" fashion, the oversized shirt is a versatile canvas that effortlessly fuses casual comfort with finesse elegance. This item offers countless styling options, making you change effortlessly from casual to classy. The oversized shirt is crucial for French fall dressing, whether layering it over track pants or dressing it up with tailored pants.
The Turtleneck: Sleek and Warm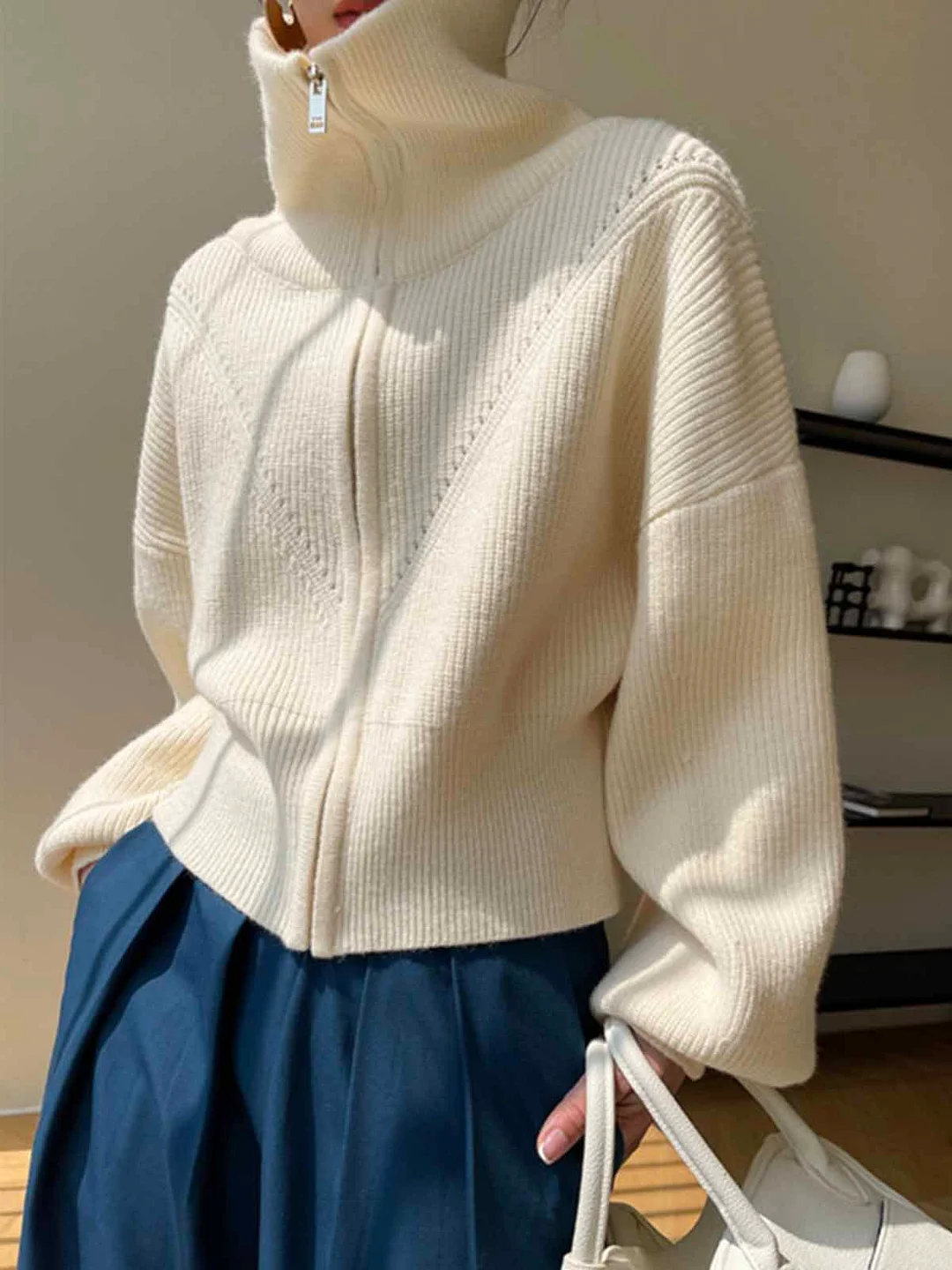 When the cool fall air hits, the turtleneck becomes a go-to choice for warmth and style. The high, snug collar gives an additional layer of warmth and refines your appearance. The turtleneck's flexibility knows no bounds. It ranges from wearing high-waisted pants for a sleek, streamlined appearance to layering it under a blazer for an extra touch of refinement.
Wide-Leg Trousers: Classic Comfort
Wide-leg pants are an exquisite combination that combines comfort and style. Thanks to the traditional pleats, they provide a liberating range of motion for casual and formal settings. These trousers offer warmth without sacrificing style because they are made of autumn-friendly materials like wool or tweed.
Ankle Boots
For the fall season, ankle boots are the preferred French footwear. Because of their adaptability, they can quickly go with various clothes, including skirts, dresses, trousers, and jeans. Ankle boots with a timeless, classy appearance are ideal for autumn because they are made of high-quality materials like leather or suede.
The Little Black Dress
The little black dress, often known as the LBD, is a timeless piece of clothing. It serves as your answer for various events, including weddings, last-minute dates, and business gatherings. The LBD is essential to your fall collection because it skillfully combines stylish simplicity with classic charm.
The Silk Scarf
It is customary to bring home or indulge in the pleasure of a silk scarf after visiting the capital of fashion, Paris. These magnificent accessories are ideal for adding a bit of polish and style to any outfit, boosting it. A silk scarf is the epitome of French fashion refinement, with various ways to wear it, including classic knots and innovative twists.
Conclusion
Enrich your wardrobe with the timeless beauty and adaptability that French style reflects this fall. By immersing yourself in French-inspired fashion. These wardrobe staples range from the timeless little black dress to the beige trench coat. Which will keep you warm and help you stand out as you welcome fall in style. Take your wardrobe to the next level with these French-inspired pieces that capture elegance and comfort in the fashion world.
---