These Workout Pieces Will Inspire You to Go To Gym Regularly
You will be tired, physically exhausted, aching, and wonderful after a long workout, and you will possibly be soaked in sweat. Whether you accept it or not, the clothing you choose during a workout might affect how you feel afterward. Whatever fabric you choose, it should be comfortable and worn out easily during any workout session.
Choose "Professional Grade" Fabrics For Your Workout Clothes
Some clothes are designed to draw sweat away from your skin during the workout, while others retain it. When it relates to workout clothing, some options are preferable to others. Some synthetic materials are breathable and "wipe" sweat away from your skin, allowing it to dissipate rapidly and keeping your body cool.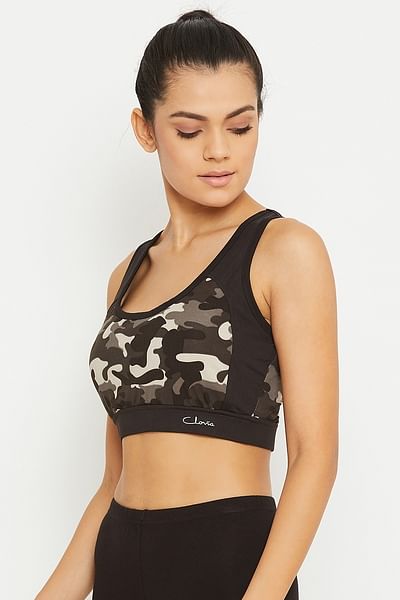 On the other hand, cotton fabrics and sweatpants soak sweating rather than pulling it away from the skin or supporting it in evaporation. Cotton gym clothing can look heavy and moist as you exercise.
Never wear garments made of rubber- or plastic-based fabrics during an exercise since they prevent sweat from vaporizing and raise your body temperature.
Get The Perfect Fit For Your Workout Clothes
Consider the following suggestions to ensure that your training clothing fits your physique and the training you have planned:
You should dress in loose, comfortable clothing. However, when running or cycling, avoid wearing wide-leg or loose jeans that could become trapped in the pedals or your shoes.
Stretchy, fitting fabrics that drain sweat are ideal for workouts like yoga and Pilates.
Bear in mind that any clothes that come in activities should be avoided.
Change Your Workout Clothes With The Seasons
If you exercise outside or participate in seasonal sports, your clothing may need to vary with the seasons. When it comes to outdoor exercise, keep the following ideas in mind:
Hot Weather: During the summer months, always choose a fabric that quickly evaporates sweat from your skin and keeps you cool. Try to wear loose-fitting, cool-to-the-touch clothing that allows you to move effortlessly.
Cold Weather: You should dress appropriately when it is quite cold outside, but please remember that you will be exercising and raising your heart rate and blood pressure. Wear layers that you can take off, and constantly prepare for warmer temperatures than the outside temperature.
For your internal layer, wear sweat-wicking fabric, and then on top of all that, wear an insulating material. Always keep your head and hands warm by covering them. Consider these choices for men and women looking for year-round fitness apparel that is lightweight and comfortable.
High-Waisted Powerhold Legging by Fabletics
The Fabletics high-waisted leggings are ideal for practically any physical activity. They are light and permeable enough to use in the summertime or layer them in the autumn and winter due to the moisture-absorbing material.
They are composed of 88 percent rayon and 12 percent spandex, so they will move with you rather than restrict you. They also contain an interior waistband pocket where you can keep your credentials and keys while working out.
Swiftly Tech Short Sleeve Crew by Lululemon
This Lululemon short sleeve crew is soft and comfortable and is highly durable. It is created for walking, training, and excessive sweating.
Silverescent technology (X-STATIC) suppresses the formation of odor-causing organisms so that you will remain fresh during your workout. What is the best part? This shirt's basic style compliments many body types, and it comes in ten different colors.
FITTIN Sports Bra with Racerback
Wear this FITTIN medium supportive sports bra for yoga, aerobics, spin class, rowing, karate, and weight training. It is simple to slip on through your head, and the legging's broad elastic band will not ride up or irritate you. The padding may be removed, and the cloth is meant to drain off moisture, so you do not feel sweaty.
---
---