What Every Cool Girl Should Wear This Year
As the winter breeze begins to whisper its arrival, prepare to step into a world of fashion enchantment as we unveil the hottest trends in jackets and outerwear for the upcoming 2024 season. From the spellbinding charm of statement coats to the rise of warm browns as the newest fashion craze, this journey explores why these trends are an absolute must for fashion-forward individuals. Dive into the realm of elegance with tailored blazers and embrace the edgy allure of leather trenches. Discover how to effortlessly incorporate utility miniskirts and statement jeans into your wardrobe, and learn the art of layering jackets over summer dresses. Prepare to elevate your winter-style game and become the ultimate trendsetter.
Why Every Cool Girl Wears a Statement Jacket?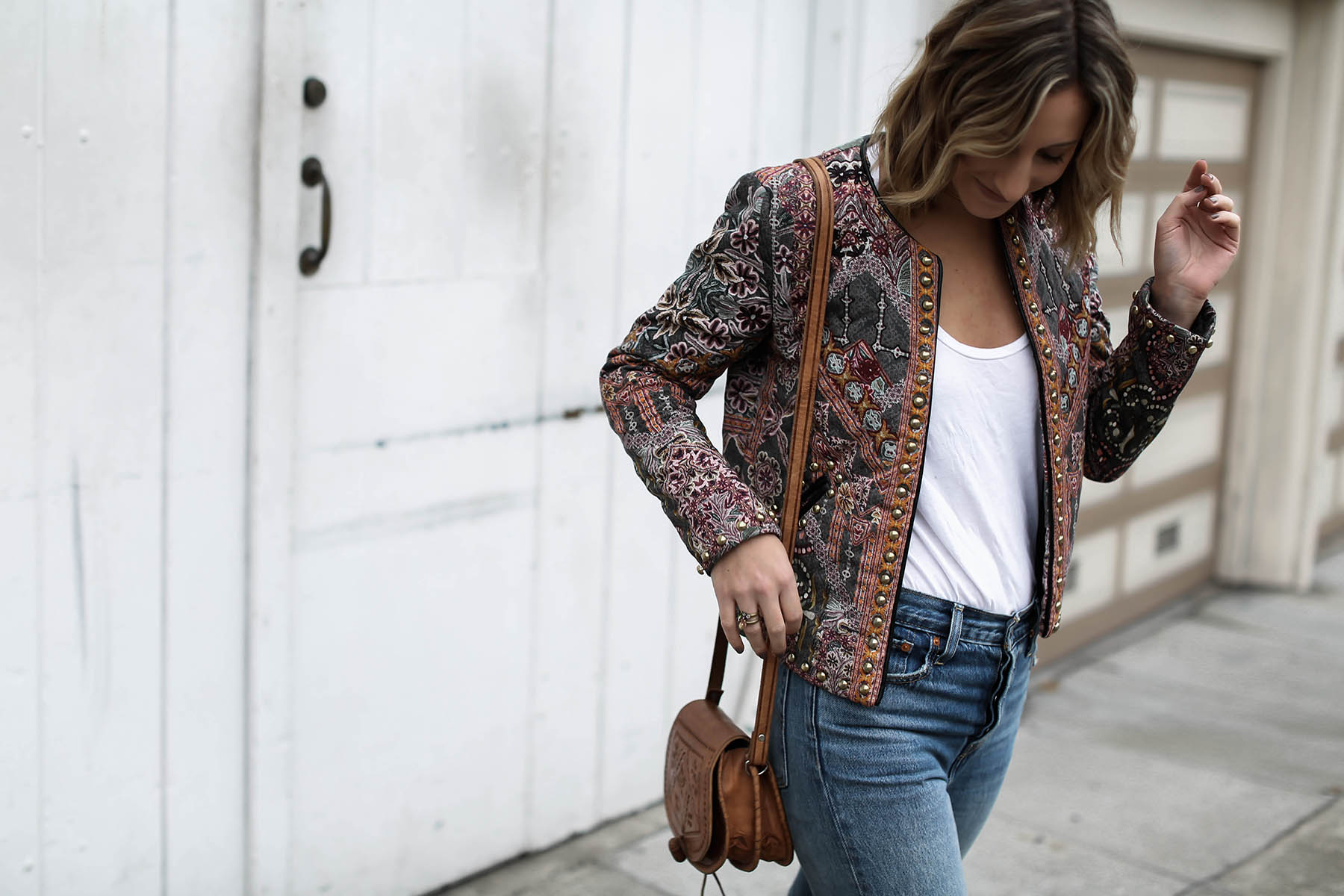 A statement jacket is a cool girl's beauty secret, turning a simple outfit into something extraordinary. It's like a fashion spell, instantly elevating a tee and jeans combo. When you're unsure about what to wear, this jacket comes to the rescue, making you look stylish effortlessly. Whether you're in the city or at an event, it grabs attention and exudes confidence. It's not just clothing; it's a conversation starter, a style signature, and a confidence booster. Every cool girl knows that a statement coat is like having fashion magic in her closet, ready to add a touch of enchantment to her everyday look and turn heads wherever she goes.
Statement Jackets outfit ideas for this season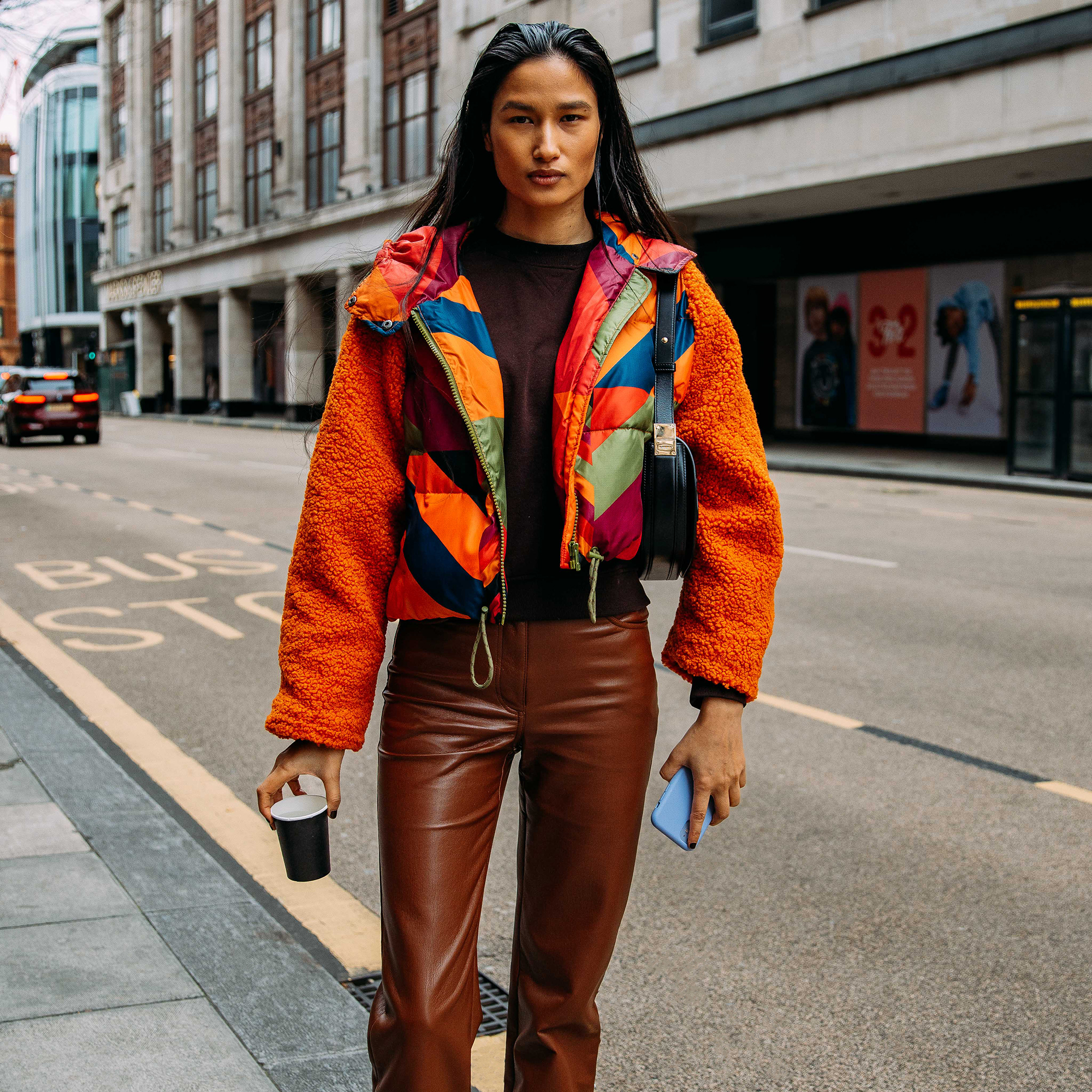 To uncover the key jacket and outerwear trends for the upcoming winter season in 2024, we've tapped into insights from fashion experts, including buyers and a particularly stylish stylist. Here, we present the anticipated winter 2024 jacket trends set to take the fashion world by storm in the approaching chilly months:
With a Utility Mini Skirt:
Cool girls opt for an edgier style, favoring utility miniskirts adorned with cargo-inspired details such as pockets, pleats, or belting over flouncy spring skirts. These skirts effortlessly complement the sleek contours of a bomber jacket and infuse a distinctive, seldom-seen sophistication into a thigh-skimming hemline, adding a dash of unconventional chic to their overall look. The appeal of these jackets lies in their ability to blend practicality with a rebellious fashion sense, making them a preferred choice for those who effortlessly exude coolness.
With Statement Jeans:
If leather or faux leather pants don't quite align with your style, you can still channel that off-duty model aura by donning a pair of statement jeans. We're particularly enamored with the subtle intrigue of an ankle zipper, although any distinctive hardware accents that pique your interest can achieve the same charismatic effect.
Along with dress:
Cool girls embrace the art of elevating a long summer dress by adding a layer of sophistication with a bomber jacket. The choice of a bomber with a vintage touch, achieved through either distressed details or the natural patina of time, lends a timeless boho vibe to the ensemble. These jackets are favored by cool girls because they effortlessly blend modern elegance with a dash of retro charm, creating a captivating fusion of style that sets them apart.
Conclusion:
So no matter your style, we've inferred that a jacket is the perfect way to add a cool edge to your winter wardrobe. Whether you opt for something sleek and sophisticated or vintage-inspired, there's no going wrong with this timeless classic! With these styling tips, you can seamlessly transition through the season with effortless style. Have fun experimenting with different looks and finding what works best for you. Happy styling!
---