Shoes That Will Let You Walk With Pride
Ever wonder that shoes are a very important part of your look? Yes, they are because they make your attire complete. Shoes compliment your look and impart a smart persona. But often, confusion arises about the pairing of shoes with the outfits. This article will help you choose the shoes that will look good with all your clothes. Have a look at some of the innovative shoe pairing ideas.
1. Ballerina Flats-Chloe Scalloped Leather Ballet Flats
Ballerinas will never go out of fashion. They are not only comfortable but also smart footwear. You can team ballerinas with almost any of your attire. Flat ballets go well with skirts and midi-dress as well as you can wear them for your morning look with your boyfriend jeans. They also go well with short dresses that you can wear for an evening look. You can wear the ballets all along, and you will never complain owing to the comfort level it provides to your feet. More importantly, you can even run wearing a flat ballet.
2. Classic Black Loafers- Gucci Leather Horsebit Loafers
Loafers are best for your office look. You can team them up with your trousers and shirt; no wonder loafers complete your office look. Moreover, loafers are comfortable and lightweight. Loafers can also be worn during weekend outings with jeans and t-shirts.
3. Classic Black Ankle Booties-Rag and Bone Ellis Leather Ankle Boots
It was a myth that booties can be worn only during the winter season. Booties have become favourites around the year now. A classic black boot enhances your persona. You can team a boot along with your winter garments and also pair them with a short dress on a sultry summer day. You will certainly turn heads for your classy look. Booties are comfortable, and they can be worn with pants as well as with skirts. Even a midi-dress looks great when paired with boots. The black colour makes a perfect smart look.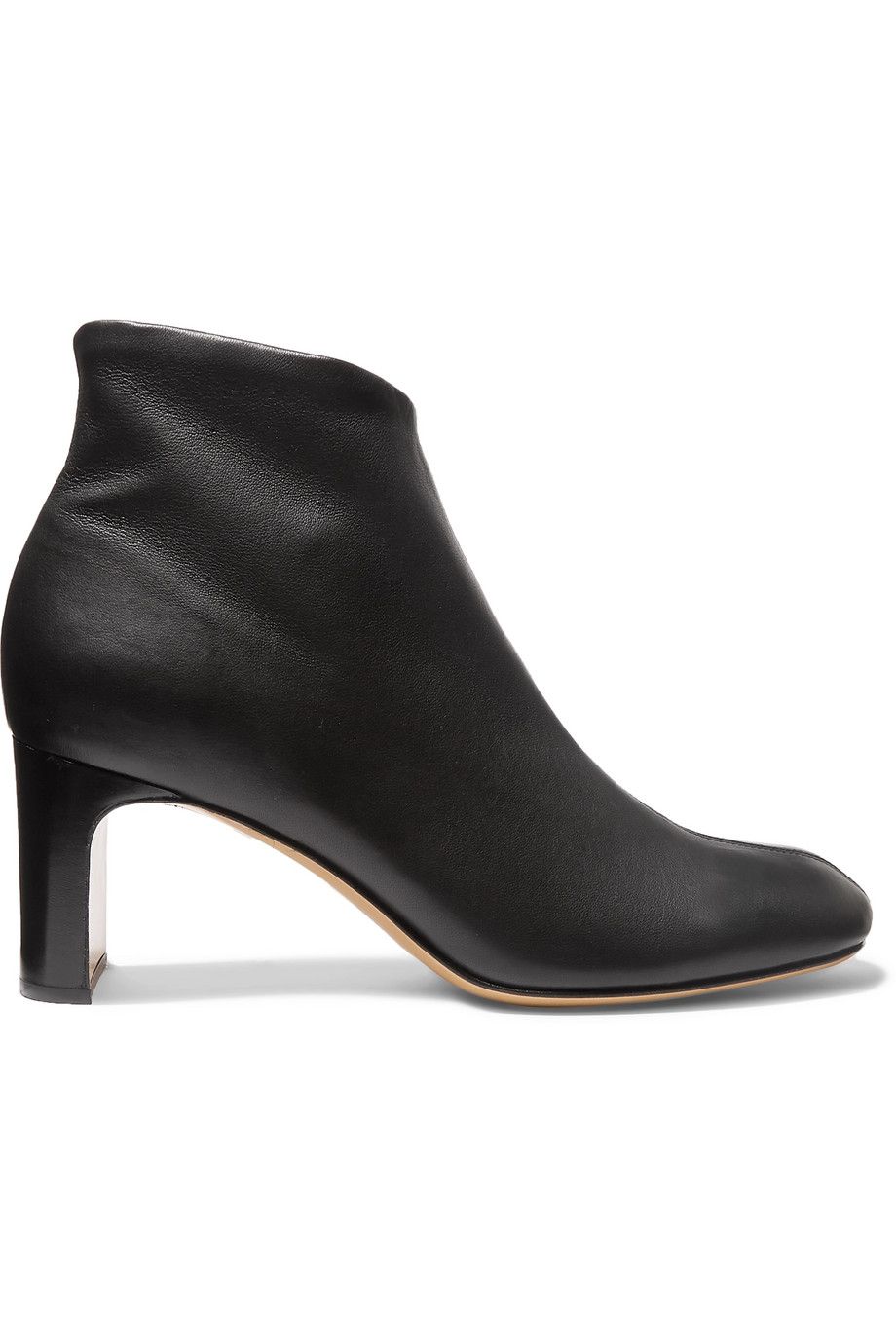 4. Nisolo Elayna Sneaker
Sneakers are always welcome as they look best with pants, jeans as well as short dresses. Laced sneakers make a smarter look, and you team up the sneaker during any time of the day. You will never be bored of wearing sneakers as they are smart and comfy. Wear sneakers for relaxed feet if you need to walk the whole day.
5. Allbirds Wool Runners
Do not get confused as this shoe can be worn every season. Yes, a wool runner, that is, the most comfortable running shoes are best during summer as in winter. You can wear them with socks and move around with utmost ease. They make a great pair with loose pants, boyfriend jeans and skirts. The shoes are lightweight, hence give you the liberty to wear them for your workout sessions as well. Go running or jogging with this super comfortable shoe.
Now that you have got plenty of options, do not repeat your style. Make a smart choice and look great. Take every step comfortably.
---
---